Skip Navigation
Website Accessibility
Music Lessons and Instruction
---
Here at Modern Music we are all seasoned Musicians and know how amazing it is to get the chance learn to play music. We know what it's like to be a fan of playing music just for fun, as a hobby and many of us are performing musicians on weekends and often on tour. All-in-all, playing music can be really be a life-changing experience.
Our lesson environment enables students to learn and be creative in a comfortable place to grow as a musician. Our teachers are all very well versed in many styles of Music and Education. We offer lessons for all skill levels, all ages and any genre of music preferred. Our experienced teaching offers instruction in Guitar, Bass, Drums, Piano, Mandolin, Banjo, Ukulele, Classical Guitar, Upright Bass, Flute, Trumpet, Trombone, French Horn, Baritone, Clarinet, Saxophone, Cornet and more.
---
In-Store Music Lesson Information
- All Music Lessons are private. We do not offer group lessons.
- All of our Music Teachers have degrees in Musical Education
- Our Lesson Fee is $27.00/Lesson (Prices subject to change)
- Each Lesson is 30 Minutes
---
---
Music Lesson Times
- Monday: Between 3:00 and 7:00
- Tuesday: Between 3:00 and 7:00
- Wednesday: Between 3:00 and 7:00
- Thursday: Between 3:00 and 7:00
- Friday: Lessons Not Available
- Saturday: Between 11:00 and 3:00
---



---
Instruments & Information
---
Guitar Lessons - Learn More
Bass Lessons - Learn More
---
Piano Lessons - Learn More
Drum Lessons - Learn More
---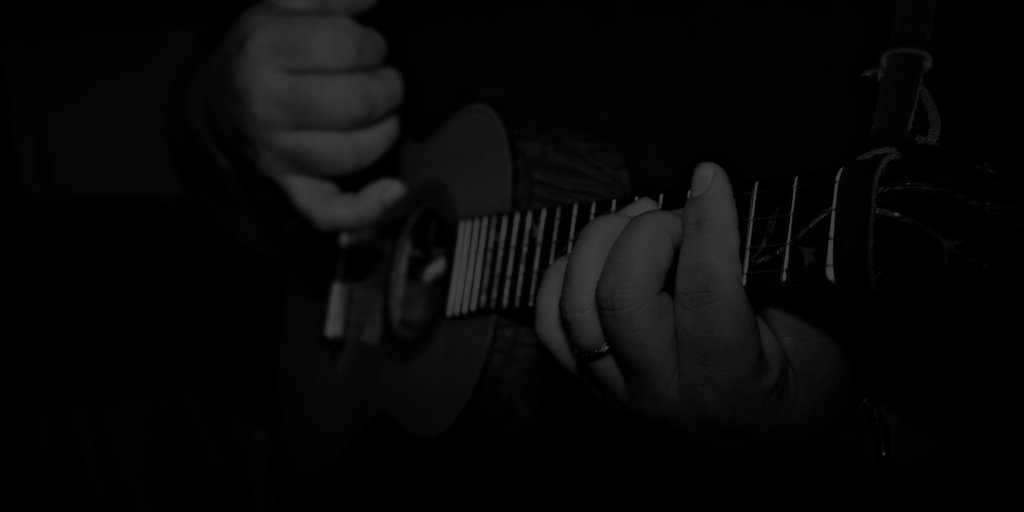 Ukulele Lessons - Learn More
Banjo Lessons - Learn More
---
Mandolin Lessons - Learn More
Band & Orchestra Lessons - Learn More
---
Musical Instrument Teachers
---
Tom Mesich: Guitar, Bass, Mandolin, Banjo, Flute, Ukulele:
Available: Monday, Tuesday, Wednesday, Thursday, Saturday
Tom has a Masters Degree from the American Conservatory of Music. He has over 40 years of teaching Guitar, Bass, Mandolin, Ukulele, and Flute. He has been teaching at Modern Music for over 35 years, and taught many noteworthy teachers and players in the area. He has worked as a studio musician for 11 years, and is well versed in all styles of music.
---
Mike Aquino: Guitar, BassAvailable: Monday, Tuesday, Wednesday, Saturday
Since he received his first guitar at the age of eight, Mike has dedicated his life to learning, teaching, playing, and living the guitar. He took an early interest in the classic rock of Brian May and Queen, Eric Clapton and Lynyrd Skynyrd. Later, the soulful licks of blues, the improvisation of jazz, and the technical mastery of country infused themselves into his talent. After graduating from Roosevelt University's Chicago College of Performing Arts with a BA in Music Education (with a special emphasis in jazz), Mike quickly became part of the busy Chicago music scene. He co-founded the Daniel Grove Band in the mid-1990s. This effort was rewarded with a Chicago Music Award nomination for Best Country Record. Now he is a highly sought after sideman for gigs with many of the area's hottest bands. His ability to connect with guitarists of all ages and levels of proficiency ensures that every student receives a thorough yet personal approach to their music education.
---
Scott Gillis: DrumsAvailable: Monday, Tuesday, Wednesday, Thursday, Saturday
Scott been playing drums professionally for about 30 years now. Scott has been teaching at Modern Music for 20 of those and still carrys a load of about 30 students per week. Scott is also a continuing student. He has had the good fortune to have a few great teachers such as Mike Folker from the Elgin Symphony, Duane Thamm (Dick Shorey Band, Lionel Hampton, Sinatra, etc.), and Paul Wertico (Pat Metheny, Jeff Berlin, John Moulder Trio). Scott has played in most of the minor and major rock venues in and around Chicago and a few international gigs including The Cavern Club in Liverpool and in Canada with an East Indian band. He performed at Lollapalooza 2008 and in 2010 he went on a 2 week percussion study in Brazil.
---
Jason Trtan: Bass, Upright Bass, Guitar, Mandolin, Ukuele, and French HornAvailable: Monday, Tuesday, Wednesday, Thursday, Saturday
Jason has been teaching for over 20 years, 13 of which have been at Modern Music. Jason is a graduate of the Berklee College of Music, and has performed and recorded with many noteworthy acts.
---
Mike Hobson: Bass, Upright Bass, Guitar, UkuleleAvailable: Tuesday, Thursday
In January 2005 Mike joined the Modern Music Teaching Staff. An accomplished bass player and guitarist, Mike has traveled the world performing with various groups in many different styles. At Eight years old Mike began studying the guitar, and at 14 he added electric bass and string bass to his repertoire. After high school Mike attended DePaul University where he studied classical double bass with Rob Kassinger of the Chicago Symphony Orchestra.
---
Betty Sturm: Piano, Flute, Trumpet, Saxophone, Trombone, Clarinet, French Horn, etc.Available: Tuesday, Wednesday, Thursday
Betty has a Bachelor of Music Education from DePaul University and a Master of Science from Lewis University. She is actively teaching at two parochial schools in the Naperville area. Betty is also a charter member of the Women's Band Directors National Association. She received the "Who's Who Among American Teachers" Award in 2000 and 2005. She is currently playing in the "Starlighters" swing band and "The American Wind Band" concert band.
---
Contact for Music Lessons
We look forward to hearing from you with any questions about getting started with Music Lessons. We will do our best to accommodate you and will reply within 24 hours. Also, feel free to call us at 1-630-810-1500 during our business hours: Monday thru Thursday: 11:00am - 8:00pm, Friday: 11:00am - 7:00pm and Saturday: 10:00am-4:30pm.